The Aneurysm and AVM Foundation 
TAAF
is dedicated to bettering the lives, support networks, and medical care of those affected by aneurysm and other types of vascular malformation of the brain.
In support of that mission, we have three primary goals that guide foundation activities:
- Provide support, including information, resources and motivation, for people with aneurysm and other types of vascular malformation of the brain, their families, caregivers and friends.
-Promote education and awareness in the community regarding aneurysm and other types of vascular malformation of the brain.
- Provide encouragement and funding for research on aneurysm and other types of vascular malformation of the brain in an effort to advance patient treatment and care.
​​​​​​​
Australian Alopecia Areata Foundation (AAAF)
- Support: provide support to those with all forms of Alopecia Areata, and their families;
- Awareness: inform the public and create awareness of Alopecia Areata;
- Research: to support research into a cure or acceptable treatment for Alopecia Areata
The
AAAF
Committee consists of a group of dedicated individuals whose lives have all been touched in some way by Alopecia Areata. These passionate volunteers contribute their time, skills and effort to help us achieve our missions and help people with Alopecia Areata and their families.
AAAF
receives no government funding and relies entirely on the generosity of the community to provide our important services.
​​​​​​​
be nice.
be nice., is the education program of The Mental Health Foundation of West Michigan. It is an all inclusive action plan to change, improve, and save lives. They reject all forms of racism, and stands in solidarity with the fight against systemic racism. 
be nice. promotes mental health awareness and preventing suicide through education because with knowledge comes the confidence to take action.
Vision: The Mental Health Foundation of West Michigan is the best source for proactive mental health and suicide prevention education to improve and save lives.
Mission: We equip individuals with knowledge to recognize, understand, accept, and take action when it comes to mental health.

Canadian Alopecia Areata Foundation (CANAAF)
On behalf of Canadians who have been diagnosed with alopecia areata, the Canadian Alopecia Areata Foundation supports those affected by alopecia areata, promotes awareness and education of this auto-immune disease and raises funds for research.
CANAAF offers a support network that provides you and your family with the right environment to develop your own perspective and experience of alopecia, if and when you seek such assistance. We will make sure that you hear about current research, and that you have the opportunity to provide related feedback and insights. We want you to join us in making alopecia more known, as a disease. CANAAF will work with other alopecia-focused organizations to share ideas and activities, so that you benefit. And we are here as your collective voice, in communicating with health professionals and government.
​​​​​​​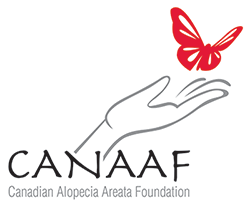 Centre for Suicide Prevention
Centre for Suicide Prevention is an education centre, a centre of excellence, based in Calgary, Alberta. We are a branch of the Canadian Mental Health Association.
We are educators. For over 35 years, we've been equipping Canadians with the information, knowledge and skills necessary to respond to people at risk of suicide.
We educate online, in print, and interactively. Our library of over 45,000 suicide-specific items, the largest English-language collection of its kind, informs the work we do.​​​​​​​


Safe Place for Youth
Safe Place for Youth was founded in 2011 by a group of dedicated volunteers and Founder/Executive Director Alison Hurst, offering hot food, clothing and socks to homeless youth in Venice Beach from their cars. Since those humble beginnings, we've been driven to give youth opportunities to transform by multiplying our services, building our programming and strengthening our partnerships. With incredible support from Board Members, donors, volunteers and partner organizations, SPY has grown from a 100% volunteer-led organization to a professional staff of 55 employees, whose skill set have strengthened our programs. 
In April 2015, we moved into our own building in Venice, giving us the opportunity to expand programs, address youth needs and partner with local speciality service providers. The timing of our expansion is significant. In Los Angeles, there is a real urgency in addressing the issues of homelessness and SPY stays centrally involved in the discussions impacting policy change. The reality is that the numbers of homeless youth have increased to epidemic proportions, which means we must respond to the crisis by continuing to grow our programs and maintaining our leadership role with coalition groups working to end youth homelessness. 
Our mission is to inspire, nurture and empower the resilient human spirit of homeless youth by providing immediate and lasting solutions, one young person at a time. 
Safe Place for Youth prioritizes low barriers for entry, harm-reduction, a trauma-informed approach, and the provision of a safe, supportive environment. We do this through a continuum of care that includes street outreach, access center services, case management, health and wellness, and education and employment programs.
​​​​​​​